Regular price
$480.00 USD
Regular price
$480.00 USD
Sale price
Unit price
per
Sale
Sold out
Are you a trade professional?
Share
View full details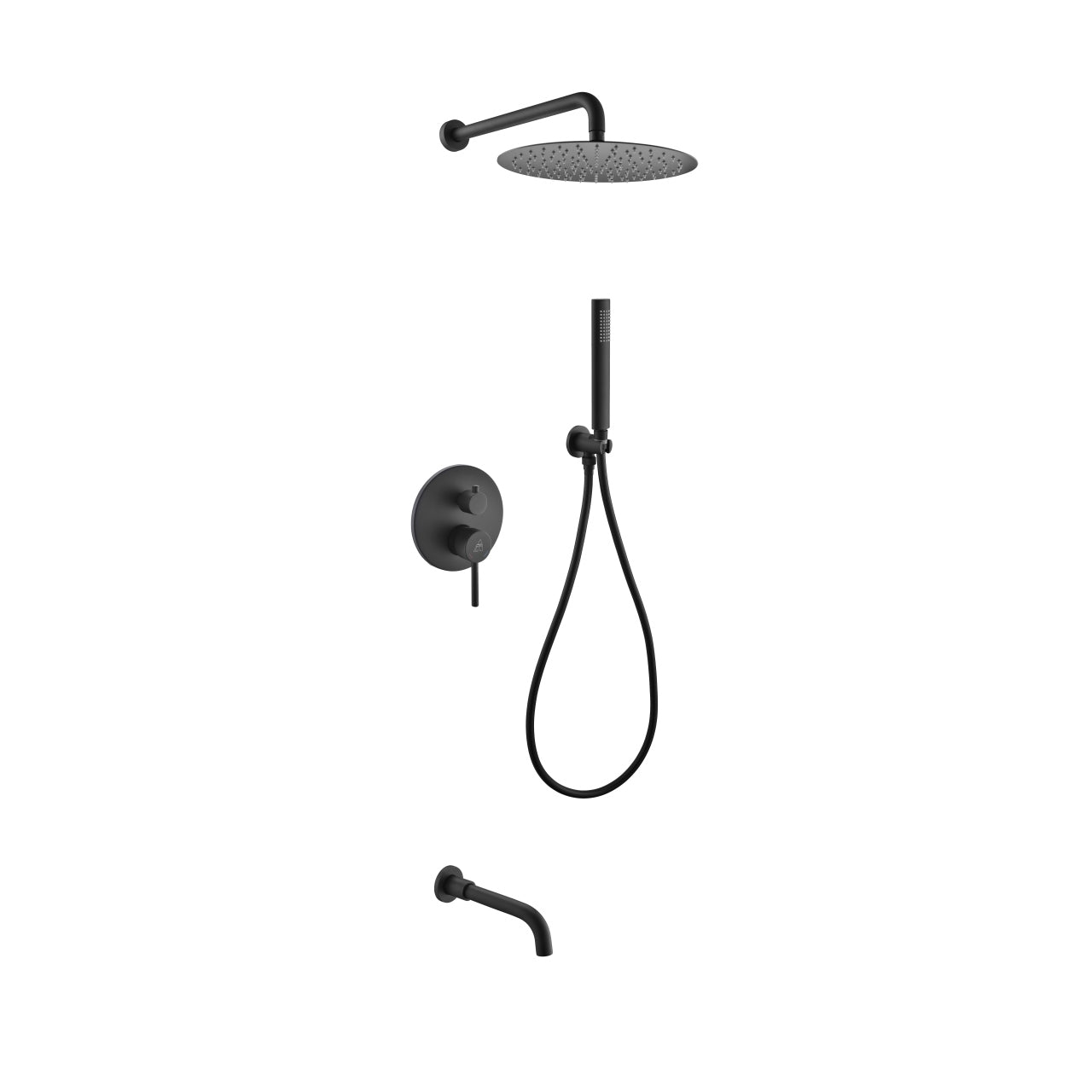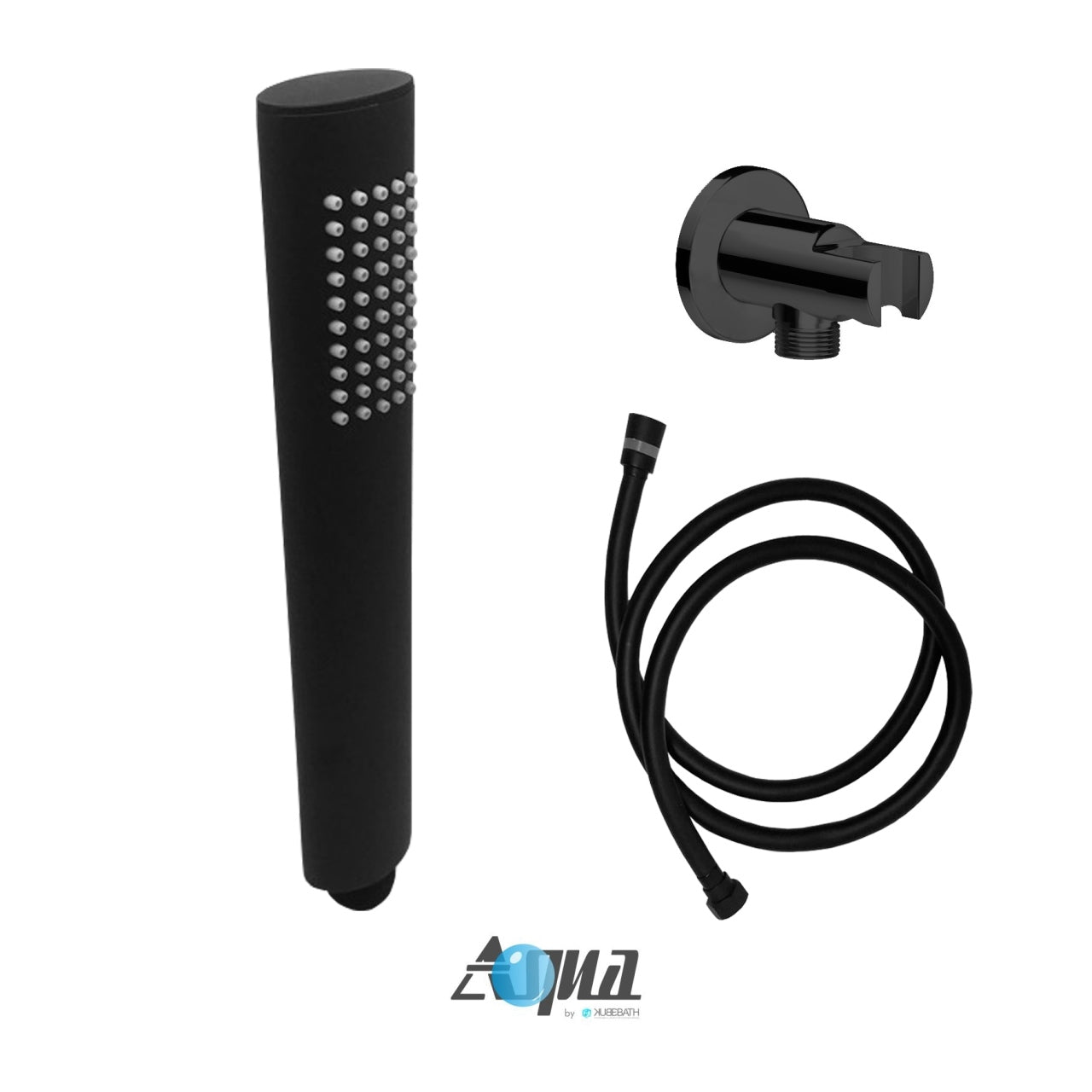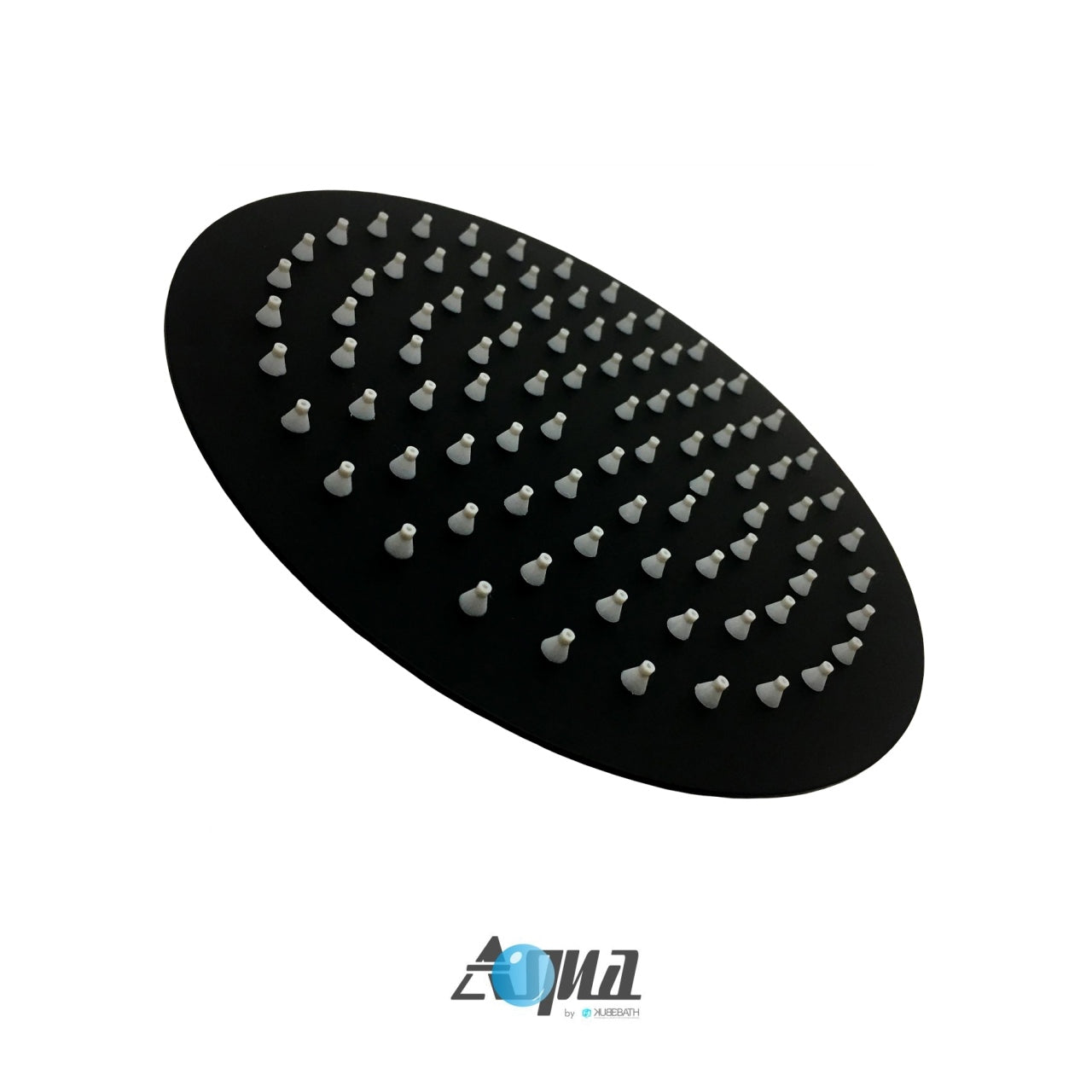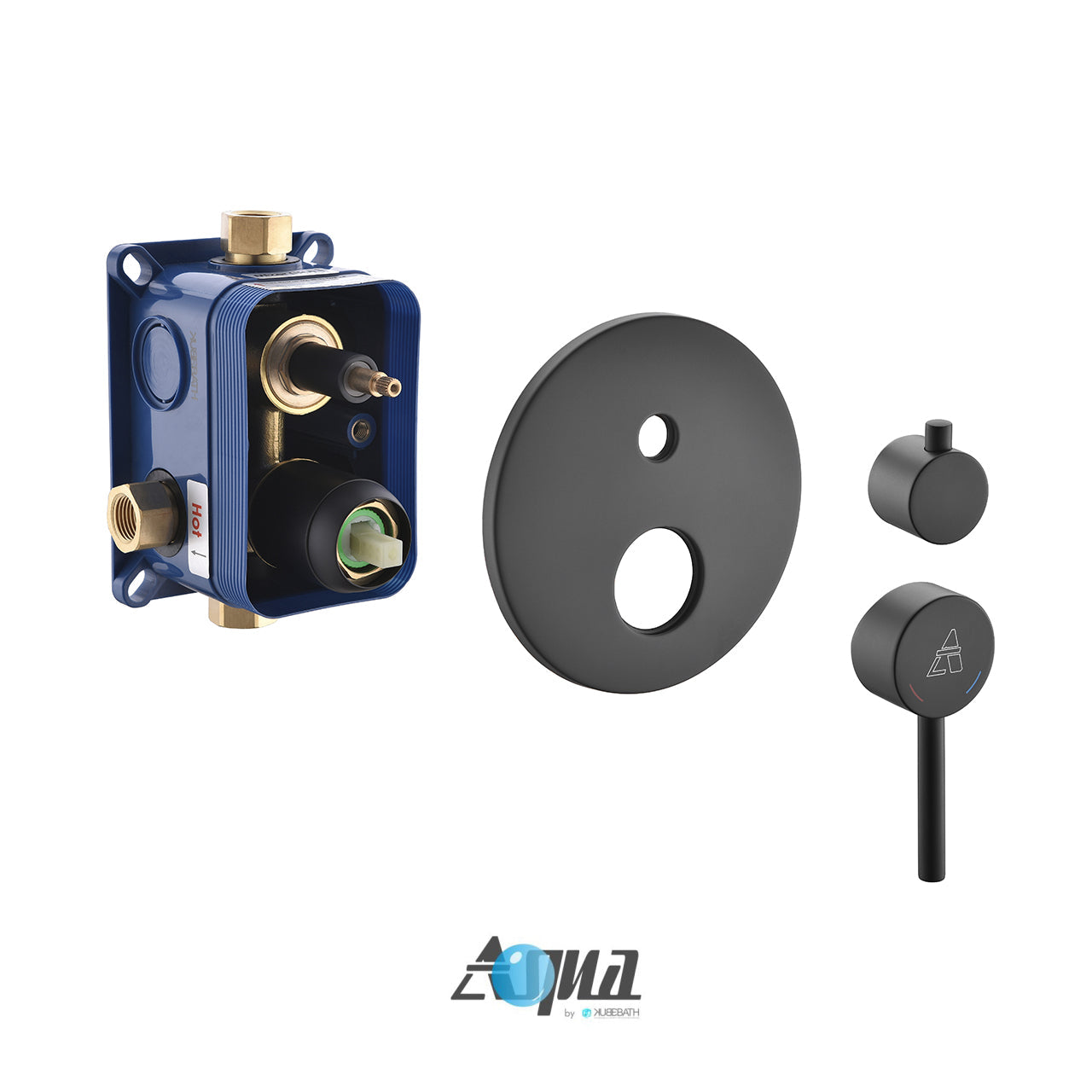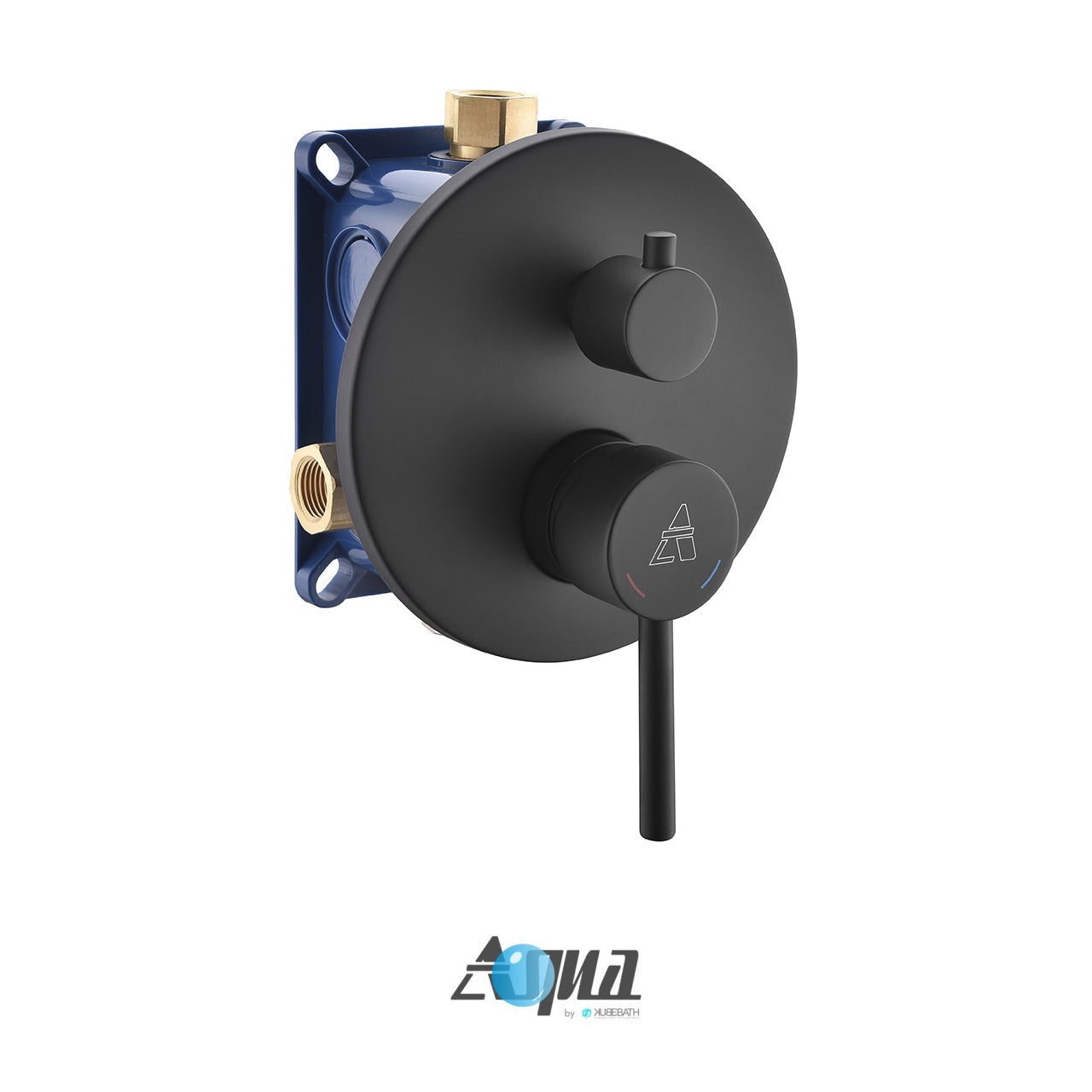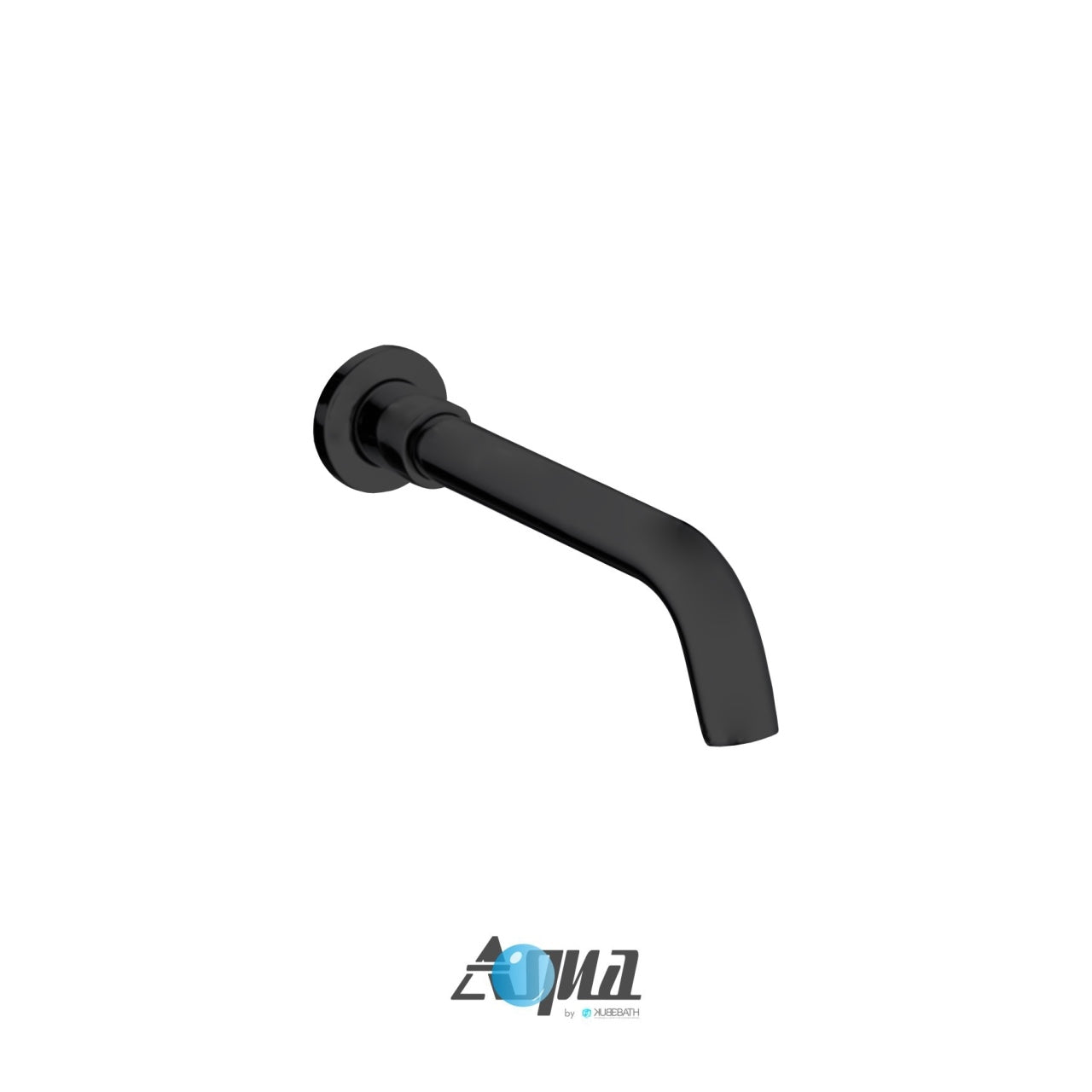 Aqua Rondo Black Shower Set With 8 Inch Rain Shower, Handheld and Tub Filler
SKU# BK-RWR8TFHH3V
The Aqua Rondo Collection by KubeBath takes pure and simple geometric forms and composes them into an expression of modern luxury. The unapologetic angularity of the faucet is juxtaposed by a flow of water that is surprisingly laminar and gentle. Aqua Rondo is the product of an intimate cooperation between design and German Engineering.

AQUA RONDO 8″ RAIN SHOWER HEAD W/ HANDHELD AND TUB FILLER

Included in the Price:

Super Slim 8″ x 8″ Rain Shower Head – ARR8
Tubular 17″ Long Wall Mount Shower Arm w/ Wall Cover Plate – ARWB17
Solid Brass 3-Way Valve w/ Temperature Control and Diverter – ARRS3V
Solid Brass Handheld – ARHH123
5′ Long Braided Flexible Water Hose – ARHH123
Handheld Water Supply Adapter w/ Handheld Support – ARHH123
Tubular 7″ Long Tub Filler Spout – ARTF8

Features:

German Engineering Solid Brass Construction Valve
Valve Installation with Threaded 1/2″ MIP – No More Messy Welding!
Valve with Plastic Protection Cover, Installation Level and Depth Indicator
Super Slim Solid Brass 1pc Construction Shower Head – No Seams = No Leaks!
Silicone Tips on both Rain Shower and Handheld for Calcium Buildup – Easy to Clean
Easily Control both Temperature and Water Volume with one Hand
Handheld Water Supply Adapter with Handheld Support – No Extra Holes on Your Tiles!
Depth Adjustable Cover Plates
Matte Black Powder Coating Finish for Durability and Longevity

Shower Set Components:
01. AQUA RONDO 8″ RAIN SHOWER HEAD | SKU#: BK-ARR8
02. AQUA RONDO WALL MOUNT SHOWER ARM | SKU#: BK-ARWB17
03. AQUA RONDO 3 WAY VALVE | SKU#: BK-ARRS3V
04. AQUA RONDO HANDHELD KIT | SKU#: BK-ARHH123
05. AQUA RONDO TUB FILLER | SKU#: BK-ARTF8

Caring for your matte black products:

Given the microscopically rough (matte) surface it is important to avoid cleansers that include wax or filling agents. The wax will act to fill the imperfections in the surface to give it a polished look. Whilst such waxes are great to use on polished surfaces where they fill imperfections and provide a protective coat – they will leave shiny areas on your matte black surface and in time replace its matte finish with a splotchy polished one.

If you are not sure about your cleaner, and it includes chemicals you cannot identify then simply avoid it.

Avoid wax based cleansers!

Note: Success with cleaners and procedures is dependent upon such factors as the hardness and temperature of the water, using exact measurements of ingredients, changes in cleaning formulas and the condition of the product being cleaned. Since there are variations within these factors, KUBEBATH cannot guarantee the effectiveness of the formulas.

All Shower Components are Constructed in SOLID BRASS, NOT PLASTIC

Kube Bath Aqua Rondo Black Shower...
BK-RWR8TFHH3V
Regular price
$480.00 USD
Regular price
$480.00 USD
Sale price
Unit price
per
Sale
Sold out